(And why that should concern you)
The 34th annual U.S. State of Logistics Report reveals that American business logistics costs spent to sustain and grow the United States' logistics network rose to a record 19.6% to $2.3 trillion! Which is a whopping 9.1% of the National Growth Domestic Product.
All these numbers indicate that the logistics and transportation industry is starting to get back in sync, or "reshoring," post-pandemic, and there are new things beyond the horizon coming our way. However, industry leaders must remain vigilant and plan for a vulnerable and uncertain future for logistics and transportation.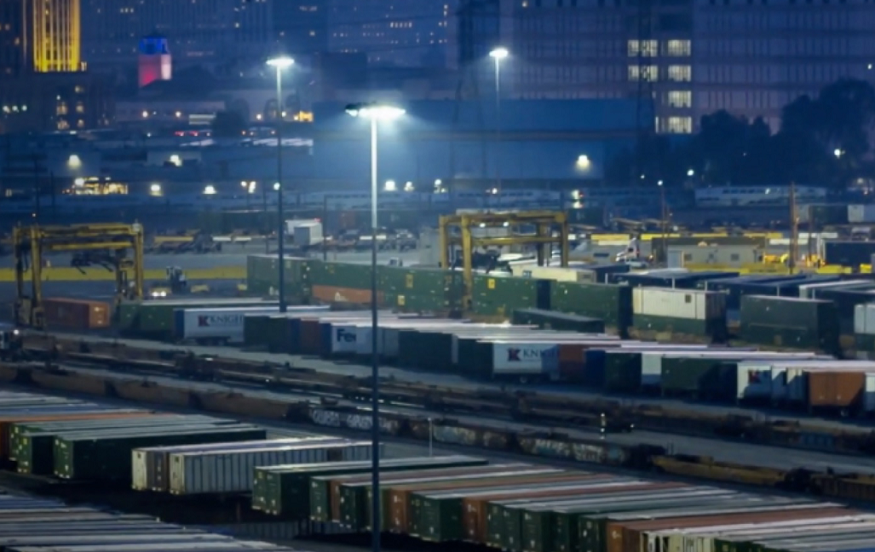 Navigating Logistics in a Post-Pandemic World
Disruptions related to the global COVID-19 pandemic brought tremendous changes to what we became accustomed to within global supply chains and transportation; For example, stay-at-home orders and reductions in global travel and tourism in the U.S. following a declaration of a nationwide emergency in March 2020 saw e-commerce sales accelerate rapidly over 30% between the first and second quarters of 2020 (Sperry et al., Trucking in the Era of COVID-19, 2022).
The growth of e-commerce, which saw an 8% growth from $871 billion to $1.03 trillion by the end of 2022, fostered new logistical challenges relating to trucking labour, land transportation, and land freight. Configuring the protection of truckers against COVID-19 and industry fallout while maintaining consistency in the deliveries of goods is one of many examples of how the pandemic has fundamentally changed the logistics and transportation industry.
Why is it Important to Study The Aftermath of the Pandemic on Logistics and Transportation?
Reshoring – a.k.a. the pandemic's revelation of the necessity to foresee any trade and distribution stressors caused by "geopolitical disruptions, increasingly potent cyberattacks, and an intensifying cycle of climate-related natural disasters" (Executive Summary, 2023) is pertinent in the industrial restructuring of how your logistics and transportation industry leaders can implement a holistic approach and strategic understanding in place of the constant changes and potential threats to the industry.
What to Expect in Major Sectors Moving Forward
Air
Worldwide air revenue in 2023 is projected to reach $150 billion, a 25% decrease from the historically high rates of 2022, remaining 50% higher than pre-COVID figures.
The decline is due to a decrease in demand and the increase in belly capacity as international passenger flights resume.
Air freight rates from East-West (the Americas and primarily the U.S.) have decreased by 23% from January to December 2022.
The global average jet fuel price index has dropped approximately 20% since April 2022.
Third-party Logistics (3PLs):
Shippers utilize third-party logistics, or 3PLs, for more specific needs, such as data management, analytics, and visibility. However, 3PLs are overshadowed by the capacity of fourth-party logistics, or 4PLs.
The resurgence of freight management under Fourth-party Logistics (4PLs) sees the 4PL market becoming more concentrated among larger providers post-pandemic. 
3PLs: Third-party logistics providers take care of every aspect of order fulfillment, including warehousing and shipping.
4PLs: Fourth-party logistics providers manage the 3PL and handles additional responsibilities in the supply chain on behalf of the customer.
Motor/Road Freight
Trucking experienced minimal changes in overall volume as shippers considered concerns about inflation, rising interest rates, and overstocked inventories.
Increased capacity resulted in a significant drop in spot rates.
Shippers, who turned to dedicated fleets to address pandemic-related capacity challenges, seek a new balance of dedicated, private, and one-way service.
Freight Forwarding
The freight forwarding market is projected to grow at a compounded annual rate of 6.3%, reaching $90.7 billion by 2031. This growth is driven by the expansion of e-commerce and the ongoing pressure on shippers to reduce costs and improve supply chain efficiency.
Digital forwarding is expected to grow annually by 23.1% on a compounded basis. The trend in the forwarding sector is towards more comprehensive offerings and increased market consolidation.
Rail
Class I railroads experienced an 8% year-over-year increase in operating income and a 14% increase in total revenue, primarily attributed to price hikes.
However, rising costs impacted operating ratios, and the sector faced service-related issues such as poor velocity levels, increased terminal dwell time, and high-profile derailments.
Warehousing
2022 saw warehouse vacancy rates fall 41% from 2021, dropping from 4.9% to 2.9%.
Users can expect better pricing and availability with a slowdown in retailer demand.
Despite increased space due to additional construction, companies are hesitant to occupy it as they focus on eliminating excess inventory and optimizing existing space.
Parcel and Last Mile
The explosive growth in e-commerce during the pandemic has started to moderate as shippers return to brick-and-mortar stores.
While the U.S. parcel market has reached its largest size, its percentage of retail sales has begun to level off. Volumes declined by 2% in 2022 but are expected to grow at a compounded annual rate of 5% over the next five years.
Same-day delivery is an exceptionally vibrant sector, projected to reach $7.9 billion in 2027, with an 18.8% compound annual growth rate from 2022.
Concluding Thoughts
Suppose you have ever received a parcel within the last three years of the pandemic. In that case, you are part of the driving force behind the logistics and transportation industry keeping our community alive. It is crucial for industry leaders like Jenik Freight to not only adapt to unprecedented changes during "reshoring," but also accommodate our customers and clientele to any potential changes post-pandemic. 
Ready to optimize your supply chain? Contact Jenik Freight today!
To learn more about our services and company, visit our main page.
Check out our latest Jenik blog posts to read more industry insight!
Sources
CSCMP Authors. "34th Annual State of Logistics Report – Executive Summary." 2023. CSCMP.org. Accessed via Kearney.
Sperry et al. "Trucking in the Era of COVID-19." 2022 Feb 25. Sage Journals. Accessed via the National Library of Medicine.
#LogisticsIndustry #SupplyChainManagement #FreightIndustry #SupplyChainChallenges #GlobalTrade #AirCargo #Trucking #FreightForwarding #SupplyChainTrends #LogisticsSolutions #EconomicImpact #SupplyChainInsights.